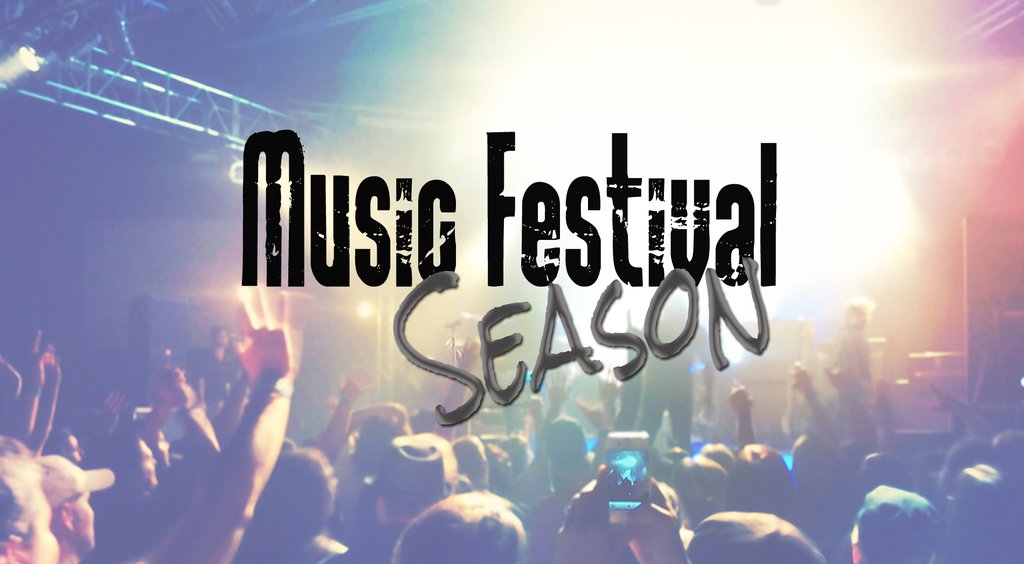 Image from https://www.ocavenue.com/collections/music-festival
At the age of 16, one of my best friends in highschool and I shared a love of The Cure. So when we found out they were playing at a music festival in Indio California, we had to go! Little did I know at the time, that I would be attending a festival that would soon explode into one of the biggest music festivals in the US just a few years later.
Coachella began in 1999, and so when I attended in 2004, it was still quite small. I remember the heat of the desert and realizing people were tripping on something, but at the innocent age of 16, I was oblivious to the drug culture associated with music festivals.
I recall seeing The Flaming Lips put on an amazing set in some animal costumes. The highlight of course was when their lead singer got into a giant plastic ball and was thrown into the audience. Actual footage I found on youtube:
(https://www.youtube.com/watch?v=Xgpk8Aa0_78)
I was somewhere in that crowd, but did not have a smartphone, so I can not take credit for the video. Then Robert Smith and The Cure headlined the night and I was thrilled!
Nowadays, Coachella is streamed live, so there is no need to pay a small fortune for a ticket.
I did not attend another large music festival until seven years later, when I went to Lollapalooza in 2011.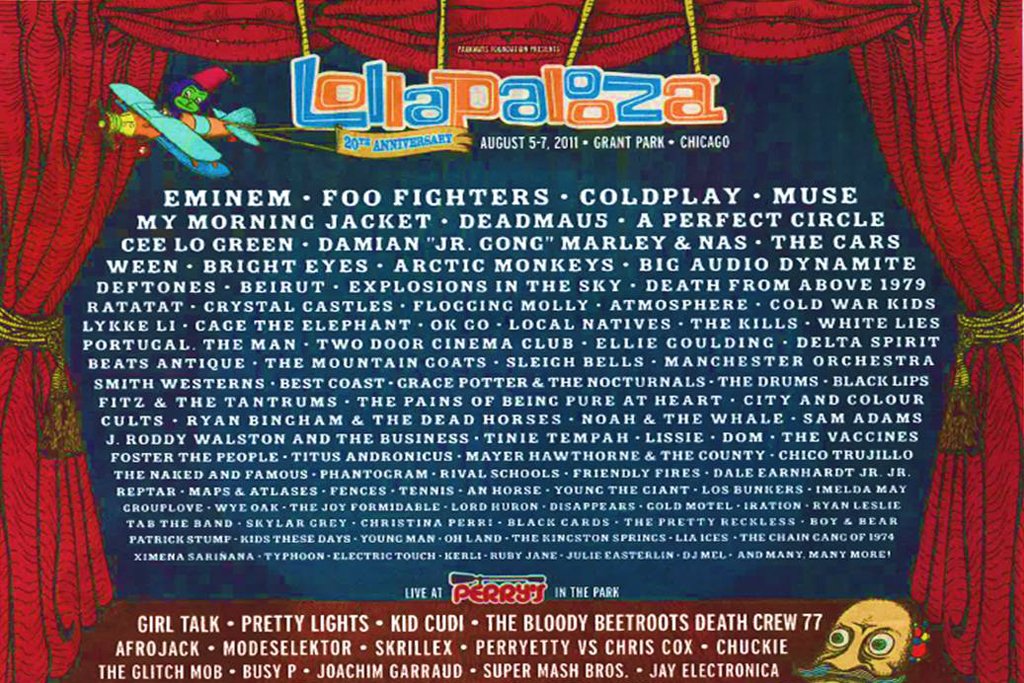 I was living in Portland, Oregon at the time and agreed to meet my long-distance boyfriend in Chicago for the weekend. We stayed at his friend's house and attempted to enjoy the festival, but sometimes we could not agree on what artist we wanted to see. While he went to see Eminem, I opted for Coldplay. It may have been a sign that we were not right for each other, and we broke up shortly after the festival.
In 2012, I attended two smaller festivals. FYF is in Los Angeles and had a great lineup. Purity Ring was fantastic! I also saw Beirut, M83, Yeasayer, Sleigh Bells, Father John Misty, and Kishi Bashi. I also went to what I believe is the best music festival ever! Pickathon is in Oregon, just outside on Portland, and it is such an intimate experience. Some of the top acts on the lineup were: Neko Case, Dr. Dog, Blitzen Trapper, Heartless Bastards, and The Wood Brothers.
In 2013 and 2014 I went to Bumbershoot in Seattle, Washington (https://www.stereogum.com/1340201/bumbershoot-2013-lineup/news/). I loved MGMT and Beats Antique live performances!
The last major music festival I went to was Bonnaroo 2013.
I will never forget this lineup, because I remember going from ZZ Top to Paul McCartney, and these guys are legends! I also saw Of Monsters And Men, Passion Pit, Bjork, The XX, Tom Petty & the Heartbreakers, and The National. It was at this festival that I realized I was feeling worn out! Recovering from long weekends, full of non-stop music, was exhausting.
So, as the Summer Music Festival season approaches, I can let you in on a secret: The best music festivals are the small, local, non-commercialized ones. If any still exist, I suggest you spend your money there.