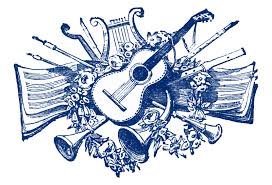 The first CD I bought was Spice Girls. I know! From there Matchbox 20. Luckily my taste improved over the years.
I enjoyed strong female artists like Sheryl Crow, Fiona Apple, and Sarah McLaughlin. I could not get into Natalie Imbruglia. Personally, that 'Torn' song drives me crazy.
Due to my upbringing in the church, I satisfied my want for Rock Music by diving into the world of Christian Rock. I laugh at myself for that phase. Relient K & The Supertones were a few concerts I attended in my teens, multiple times. Although Relient K came to fame with their hit 'Sadie Hawkins Dance', my personal favorite was 'Softer to Me'. I had a huge crush on the lead singer Matt Thiessen.
For a few Summers I always bought tickets to Vans Warped Tour. I will never forget the first year I went (2003) because the lineup was solid with acts like The Ataris, Dropkick Murphys, Rancid, The Used, Pennywise, Less Than Jake, Mest, Thrice, Mad Caddies, Andrew W.K., and All American Rejects. Sure it was always sweltering heat, but I had a blast!
My Senior year of highschool, I met Leonard, and he was a huge fan of Ska music. A genre I also enjoyed, but with him I saw Reel Big Fish, The Toasters, and Catch 22. A lot of fun and good dancing/'skanking'.
From there, my taste in music naturally transferred to more Reggae beats. The Aggrolites kept things funky, and were nice to groove to.
During my university years, Rx Bandits became my favorite band of all time. Their anti-government lyrics spoke to my generation. Even though the administrations of the United States have changed over the years, some of their lyrics are still valid today. Of their many songs, 'Overcome (the Recapitulation)' is the best! Please listen to the lyrics.
Next, I changed my tastes to sounds like Sufjan Stevens. To date, I have seen him in concert twice and his performances are some of the most intimate shows I have ever experienced. Definitely a treat to his audiences.
In my twenties, music festivals became more of my scene. I attended Coachella (2004), Lollapalooza (2011), FYF (2012), Pickathon (2012), Bumbershoot (2013/14), and Bonnaroo (2013). More details on that to come…